Connect to the Masterkey & log in
As soon as the app starts for the first time, position the master key on the activation card and enter the supplied PUK code once (keep it in a safe place for future entries). Then set your personal PIN. All settings are now saved on your Masterkey.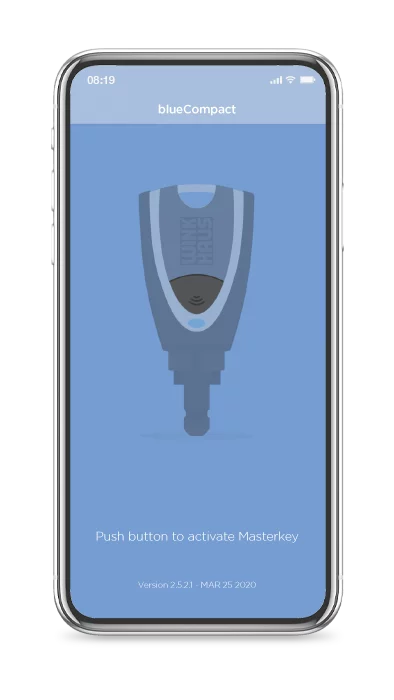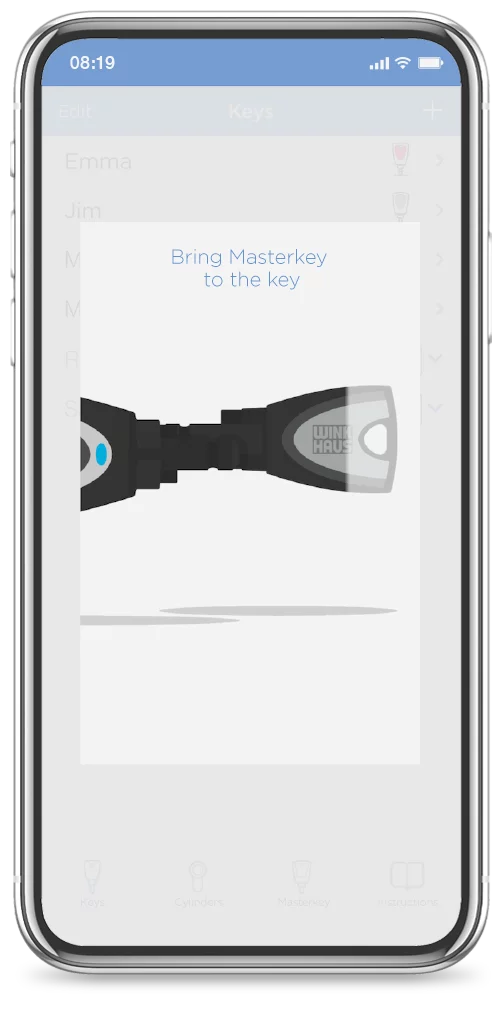 Insert key and cylinder
To carry out individual settings, connect the Masterkey to each key once using the adapter supplied in the activation set and add it to the system via your app. Then add the door components by connecting the Masterkey to the cylinders and readers. Once everything has been read into the system, you're good to go.
Create key and cylinder groups
Now optionally create your key and cylinder groups. This means that you always have an important overview of your blueCompact system, especially in small companies and clubs.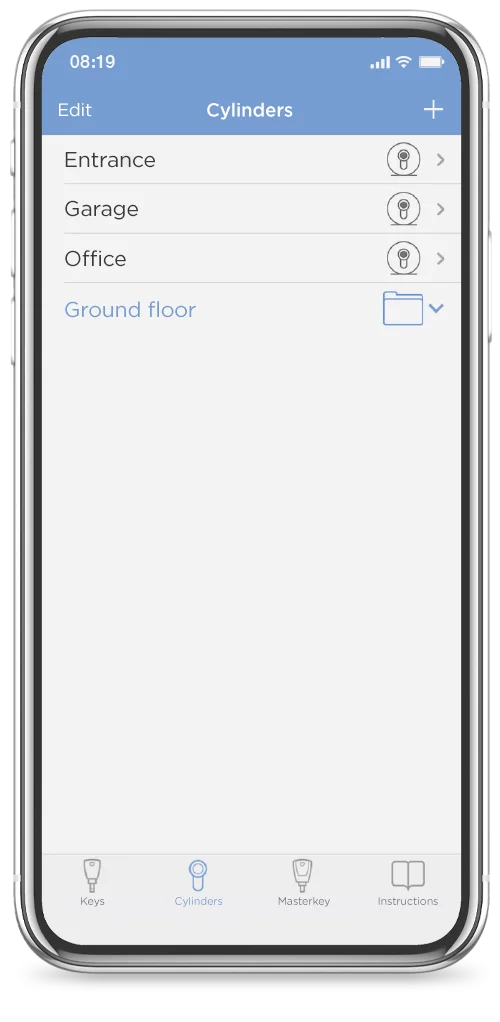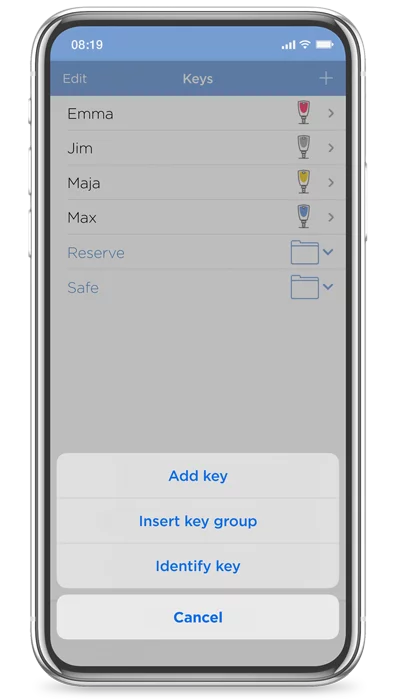 Issue locking authorisations and maintain an overview
Authorisations are issued directly by connecting the Masterkey to each cylinder and reader of your system by moving the switch. Keys and cylinders can be named individually so that you don't lose your overview. Classification into groups can be helpful: for keys, e.g. "Employee" or "Family", for cylinders, e.g. "Ground floor" or "Upper floor". You can view the locking plan at any time and send it by e-mail.